Not entirely true, but it's more truth in one minute of this satire than in one day of maistream media live coverage
We thank our donors who helped covering the costs of this work, which often involves much more than freely browsing the Internet, this website keps growing because of them. If you feel like joining our benefactors, please donate here. Thank you!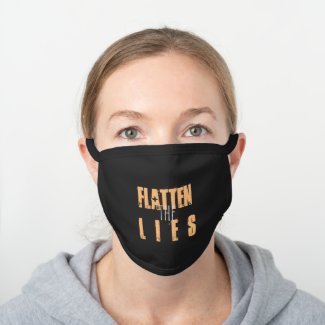 #FlattenTheLies Face Mask by Silview
MASKS ARE BAD FOR YOU, USE THEM ONLY IF YOU HAVE NO BETTER ALTERNATIVE! OR AT PROTESTS. AND IF YOU DO, USE ONE THAT SENDS OUT THE RIGHT MESSAGE.