by Silviu "Silview" Costinescu

A very interesting but overlooked BBC interview from 17th of March, only mentioned by Daily Mail, warns any Britons who get the flu jab on the NHS to cut down on socialising to avoid serious illness caused by the coronavirus, along with millions of asthma patients.
"Jonathan Van-Tam, Deputy Chief Medical Officer for England, said the advice to social distance for those high risk groups was 'very strong'.
It follows the Governments advice that those who are at increased risk of severe illness from coronavirus should be particularly stringent in following social distancing measures announced yesterday.
Britons demanded more clarity about who exactly fall into that bracket, considering health conditions are so common today", writes the Daily Mail
The NHS deems adults with long term conditions, including respiratory diseases, necessary to receive a free flu jab every winter.
We are funded solely by our most generous readers and we want to keep this way. Help SILVIEW.media deliver more, better, faster, please donate here, anything helps. Thank you!
! Articles can always be subject of later editing as a way of perfecting them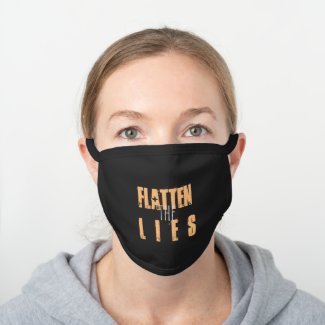 #FlattenTheLies Face Mask by Silview
MASKS ARE BAD FOR YOU, USE THEM ONLY IF YOU HAVE NO BETTER ALTERNATIVE! OR AT PROTESTS. AND IF YOU DO, USE ONE THAT SENDS OUT THE RIGHT MESSAGE.