by Silviu "Silview" Costinescu

"Tell a brother to tell a brother"
Bonus:
Watch Dr. Tony Martin's presentation on how Jews obscure their involvement in the slave trade.
You have to click the link above and watch it on BitChute, as Youtube keeps taking this down and I can't embed BitChute videos here
Also read: Same George Floyd script played out in France too? Controlled violence an exit strategy from quarantines?
We thank our donors who helped covering the costs of this work, which often involves much more than freely browsing the Internet, this website keps growing because of them. If you feel like joining our benefactors, please donate here. Thank you!
! Articles can always be subject of later editing as a way of perfecting them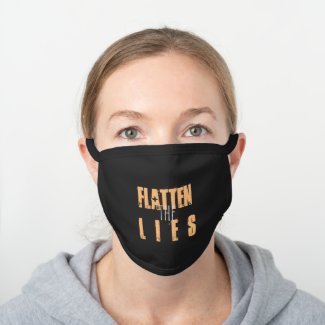 #FlattenTheLies Face Mask by Silview
MASKS ARE BAD FOR YOU, USE THEM ONLY IF YOU HAVE NO BETTER ALTERNATIVE! OR AT PROTESTS. AND IF YOU DO, USE ONE THAT SENDS OUT THE RIGHT MESSAGE.